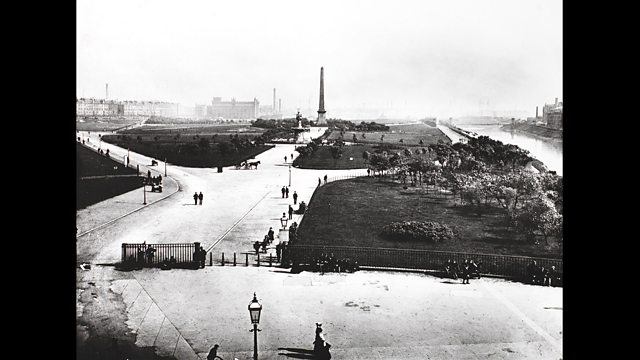 Glasgow, Scotland: Glasgow Green Peace Protest
G1 5DB - Glasgow Green
On Sunday 9th August 1914, Glasgow Green was the scene of the biggest peace protest to be held in the wake of the declaration of war.
The demonstration was organized by the Independent Labour Party, and some five thousand men and women turned out for it. Remarkably, the gathering was only advertised the day before.
"It was through Forward, the ILP's propaganda newspaper," explains Dr Billy Kenefick, history lecturer at Dundee University. "They were the only newspaper to print it. Forward appeared weekly on a Saturday, so there was only 24 hours for the message to get out. The ILP could turn out a lot of people at Glasgow Green, but to turn out five thousand was brilliant as far as the ILP was concerned."
In addition to the ILP, there were speakers were drawn from the Glasgow Peace Society and the British Socialist Party. There was a suspicion that police might have tried to break the demonstration, but in the event that failed to happen. There was however a musical interruption:
"In the People's Palace, a battalion of the Territorial army was billeted, and their band was trying to drown out the speakers with what were described as 'martial airs'. The ILP turned this to their advantage though by saying 'here we are talking about peace, at the mouth of the cannon'! But it wasn't really that disruptive."
The long term consequences of the peace protest was that the ILP nailed its colours firmly to the mast – they were anti-war.
"As far as they were concerned, it was not a righteous war," says Billy Kenefick. "People, despite being extremely patriotic and wanting to see the war through had lost sons and fathers and brothers. There was an inequality of sacrifice and what the ILP did was kept that to the fore."
Image copyright: University of Glasgow Archive Services, GB248 PHU64/37.
Featured in...
Protest

—

World War One At Home

Race riots, rent strikes and conscientious objectors' resistance

Places in Scotland that tell a story of World War One