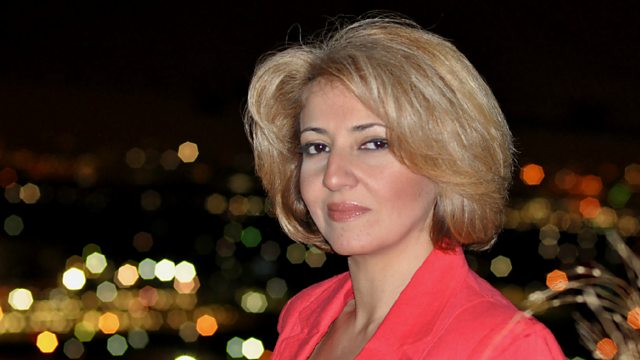 My Father's Helicopter Was Shot Down
Listen in pop-out player
The families of the nearly 300 people who died on Malaysian Airlines flight MH17 which was shot down over Ukraine last month are still waiting to find out exactly what happened. These circumstances have brought back traumatic memories for Sevinj Osmanqizi, an Azeri journalist who lost her father when the helicopter he was travelling in was shot down in 1991. He was part of a delegation of peace negotiators flying over the disputed Azeri territory of Nagorno Karabakh.
Chinese author Jung Chang talks about her book Wild Swans which since it was published in 1991 has sold 10 million copies and has been translated into 37 languages. She also discusses her latest book about the woman who launched modern China - the Dowager Empress Cixi.
Bruce Campbell is a 64-year-old American who lives in an old Boeing 727 plane. He tells us how it took him 14 years to adapt it into a comfortable home which he has now parked in a forest near Portland in Oregon.
Gowri Shankar spends his life handling snakes. Armed only with a long stick and bag he races to rescue snakes that have found their way into houses in the towns near Bangalore in Southern India. His speciality is the most feared snake of all - the King Cobra - and he almost died rescuing one.
Last on
Thu 28 Aug 2014
02:05

GMT