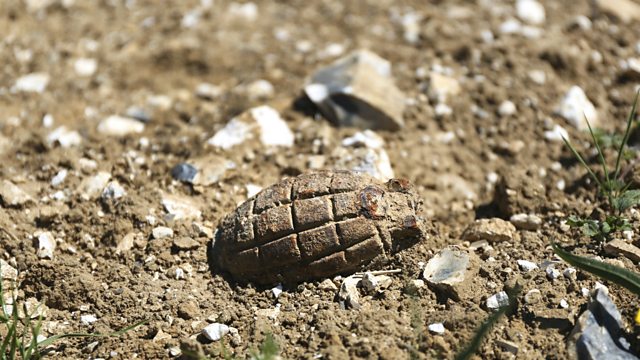 Dog walker mistakes hand grenade for a stone
A woman in Essex, Clair Watson, was throwing stones to her dog whilst on a walk, before realising she had picked up a World War II hand grenade.
Once her husband had confirmed it was a hand grenade that she had picked up, she put it down carefully and called the police. Mrs Watson said she will now train her dog "to chase after a ball" rather than stones.
This clip is originally from the 5 live Drive programme on Monday 18 August 2014.