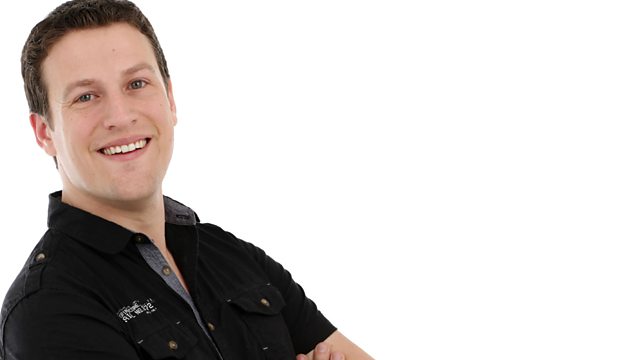 Andrew Marston introduces Cync Sound (Hereford)
Unsigned, undiscovered and under-the-radar music with Andrew Marston.
Last on
In session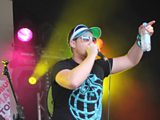 Cameron Scott is a regular DJ in Hereford, holding down residencies at Watercress Harrys and playing in venues such as Saxtys and The Jailhouse.
 
He's influenced by acts as diverse as Deadmau5, Sander Van Doorn, Adrian Lux, Jack Beats and Sub Focus - plus artists such as Ray Charles and Glenn Miller!
 
Performing on stage as Cync Sound, he was joined by special guests Elwyn & Coosie.
 
All of our live studio sessions and festival gigs since 2005...
Reddington's Rare Records to close after 50 years in business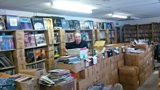 A record store owner in Redditch is selling off the shop's entire catalogue for one pound each.
 
Danny Reddington is retiring after 50 years of selling music and his collection of more than 75,000 records will go on sale next Saturday from midday at his Britten Street based warehouse.
 
At 73-years-old, Danny - who lives at Broadway near Evesham - describes the current climate as "hard times" and says "it's not a museum - we've just got to get rid of them". Read more...
Worcester Music Festival

From hip-hop to folk music to gothic belly-dancing - there's certainly a diverse mix of things to see and do at this year's Worcester Music Festival.
 
More than 300 performances and 35 workshops will take place over this weekend - including for the first time, our very special BBC Hereford & Worcester Musicians' Masterclass.
 
And the best thing is - it's all free!
 
Find out about our local festivals...
The BBC Hereford & Worcester stage at the Nozstock Festival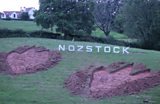 This month, we whisk you back in time to the Land That Noz Forgot.
 
Jurassic Farm was the theme at this year's Nozstock Festival, which takes place annually near Bromyard.
 
The event started 17 years as a family BBQ but has grown into Herefordshire & Worcestershire's largest music festival.
 
As always, BBC Hereford & Worcester was on-hand to take over the Garden Stage on the Sunday afternoon.
Reviews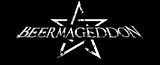 This week, 
Andy O'Hare presents his reviews 
from the Worcester Music Festival. Here's who he's been to see this week:
Beermageddon; Achren, Fury, Furyborn @ Stoke Prior Sports & Social Club nr Bromsgrove
The Gastric Band @ The Chestnut, Worcester
Open Mic: Sam Eden, Pete Newcombe, Carol Lee Sampson, Kim Rydr @ The Great Malvern Hotel
Open Mic: Pete Newcombe, Chris Thurland, Jimi & Jon, John Holmes, Billie Stone, Enzo, Tyler Massey @ The Red Lion, Malvern 


Features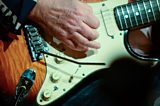 In the papers: The dates for next years Kidderminster Arts Festival are announced, Beatles fans in Herefordshire are in for a treat and the run up to the Bromyard Folk Festival.
In the gig guide: Full listings of the Worcester Music Festival as well as Rock The Farm taking place in Herefordshire.
The BBC Hereford & Worcester Musicians' Masterclass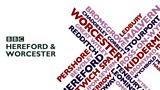 For the last nine years, BBC Hereford & Worcester has been an active part of our local music festivals - putting on bands and gigs, recording for broadcast - passing some of the best acts onto national radio and securing them slots at some of the biggest events in the country.  
 
On Sunday 31 August from midday, we're bringing our ever-popular Musicians' Masterclass to The Hive in Worcester - putting together a panel of industry experts to answer those all important questions, such as:
How do I get signed?
Is there an easy way to land gigs in other areas?
How do I build a fanbase?
How do you write a number one song?
What's the best way to sell your music?
This is a FREE seated event, where - upon application for tickets - people are encouraged to submit a question to the panel to address. A variety of these will be discussed at the event, before opening the floor up for questions (in a style similar to that of the BBC's Question Time). This will be recorded for broadcast and transmitted over a number of weeks.
 
The guest panel includes: Martin Chambers (The Pretenders), Verden Allen & Ariel Bender (Mott The Hoople), Nigel Clark (Dodgy), Tom Oliver (Tour Manager), Ella & Pete Nozworthy (Nozstock), Brian Marr (The Marr's Bar), Death Or Glory Records (Record Store) and Scott Garrett (MAS Records).