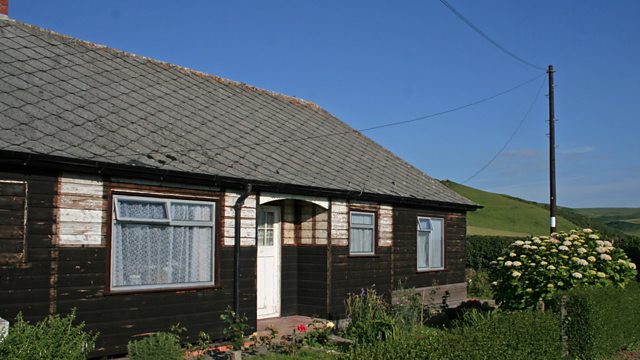 Waunfawr, Caernarfon: The Biggest Transmitter In The World
In recent years the Marconi building at Waunfawr has enjoyed a somewhat chequered history: it's been a climbing centre, a mushroom farm and even a slightly notorious strip club! But in 1914 this was one of the most advanced communications facilities in Britain, and possibly the world. It superseded a similar facility in Ireland, and its powerful wireless telegraphy equipment made it possible to communicate directly with America. Marconi's intention was to corner the lucrative communications market with the USA, but with the advent of war, the place was commandeered first by the Post Office and then by the Admiralty.
The equipment was, by today's standards somewhat crude: it operated at some 10 000 volts, and was so powerful and intrusive that its sister receiving station had to be sited more than thirty miles away at Tywyn, in order to minimise interference. Although Waunfawr's cavernous shed – still lined in parts with brown ceramic tiles - is testimony to a huge operation, it was actually operated from Tywyn. Messages would be sent from London to Tywyn via telephone, and then conveyed to Waunfawr for transmission.
Waunfawr remained in operation right up until the eve of the Second World War. The same cannot be said of its sister station at Tywyn: this closed in 1923, and some of worker's accommodation sold off as domestic residences. Remarkably, these Marconi Bungalows survive more-or-less intact. As to Waunfawr, there are few obvious clues to its wartime past, with the exception of the enormous concrete footings for its antennae, and the occasional insulator and cable duct on the main building.
Location: Waunfawr, Caernarfon LL55 4SA and Tywyn, Gwynedd
Presented by Phil Carradice interviewing Martin Snow, Stewart Rolfe, Alun Guest-Rowlands