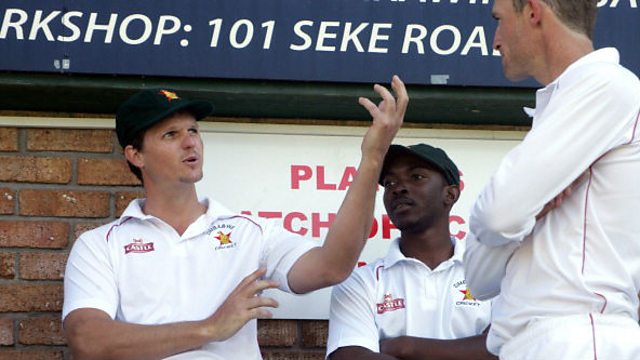 Sports Greatest Comeback?
The recent one-off Test match between the touring South African and Zimbabwean cricket teams was the back drop to a remarkable sporting comeback.
Mark Vermeulen played for the hosts for the first time in 10 years.
The reason was down to a fire Vermeulen set which destroyed the Zimbabwe Cricket headquarters in 2006... He was cleared of arson on psychiatric grounds, after it was revealed he was suffering from problems related to epilepsy caused by twice being hit on the head by a cricket ball during matches.
Now 35 Vermeulen has been telling Sportshour about his comeback.
PHOTO: Zimbabwe's Mark Vermeulen (L) speaks to teammates ahead of his return to test cricket. CREDIT JEKESAI NJIKIZANA/AFP/Getty Images