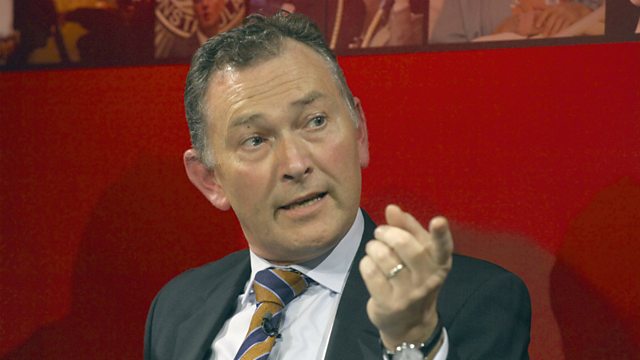 Richard Scudamore: 'Lot of explaining' after email leaks
Premier League chief executive Richard Scudamore has spoken publicly for the first time about leaked emails of him making sexist comments.
Speaking to 5 live Breakfast, Mr Scudamore said legal proceedings prevented him going in to detail but said he "apologised at the time and the relationships that I have that are very very strong didn't need repairing and of course we have sat down and done quite a lot of explaining and a lot of re-convincing people of our commitment to a number of things."
"There's nobody more committed to the expansion of the women's game than us in terms of expansion and development but as I say I'm not going to go into any more detail than that at this particular time."
This clip is from 5 live Breakfast, 13 August 2014.