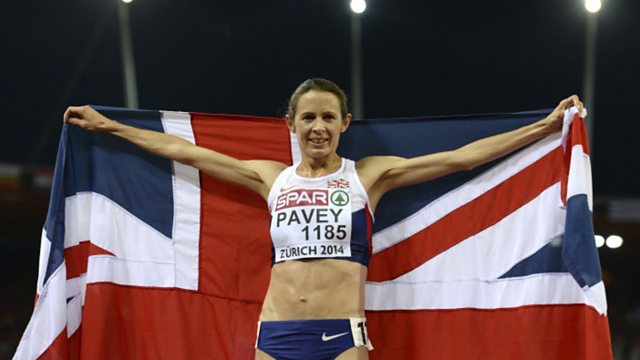 Jo Pavey on gold at 40: 'I can't believe it, really pleased'
Jo Pavey, 40, who gave birth to her second child 10 months ago, is the oldest woman to become a European Champion, winning the 10,000m, on 12 August.
"I'm really thrilled, it's taken me this long, at the age of 40, I think maybe I had a lot to learn when I was younger, I'm finally learning now it's getting a bit too late," the gold medallist said to Sonja McLaughlan.
Jo Pavey also said she is more relaxed now that she's a mother: "I think I used to get more stressed about going training, whereas now I'm just so busy I just get on with it."
This clip was originally broadcast on 5 live sport 12th August 2014.