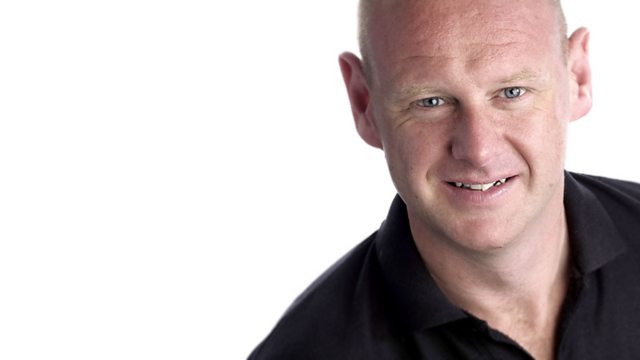 Tug Tender Calshot
Neil gains exclusive access to the historic tug tender Calshot, which is moored at Southampton's Ocean Village.
And he hears from the Poulner Players ahead of their latest production 'My Boy Jack' whoch opens next week,
Lena Samuels reviews another DVD, Hampshire county bowler Steve Whitehead brings us up to date with news and results from the bowls leagues.
And as always there's a chance to help compile the A-Z playlist.
For those on the roads across the south of England, there is travel news as it happens. And a smile is promised as the weekend draws to a close.
BBC Radio Solent offers a choice of listening on a Sunday evening: Neil is on AM, FM and online. The Paul Miller Soul Show is on digital radio and online.
Last on
Neil Sackley finds out how TT Calshot is being restored by a band of volunteers.
A-Z Playlist: Games
Abba - Name of the Board Game
Back Gammon For Good – Take That
Chubby Checkers – Let's Twist Again
Deck Of Cards – Wink Martindale
Elton John & Kiki Dee – Don't Go Breaking My Darts
Fly Me to thre Moon – Frank Sinattra (Rat Race Pack)
Gary Kerplunkett & Union Gap – Young Girl
Happy Birthday Sweet 16 – Neil Sudoko
I Can't Explain – Guess Who
Jim Stafford – Ladders and Snakes
Keep On Growing – Derek and the Dominos
Ludo Shuffle – Boz Scaggs
My Operation – The Who
Nickelback Gammon - Rockstar
One Night In Bangkok – Murray Head (By Tim Dice & Andrew Lloyd Webber)
Phil Collins - Subbuteo
Queen – Play The Game
Robert Palmer - Looking For Cluedo
Scaffold – Lilly The Tiddlewink
Tina Turner – Ludon't Need Another Hero
Union Of The Snakes and Ladders – Duran Duran
Vangellis – Chariots Of Fire
Wake Me Up Before You Logo - Wham
XTC – Generals and Majors
Yahtzee – Lady Gaga
ZZ Top Trumps – Gimme All Your Lovin