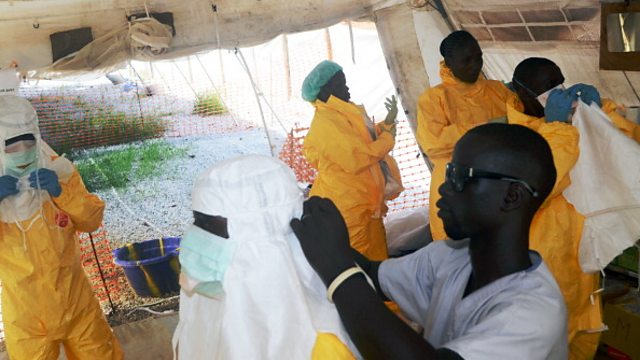 Ebola Repercussions
More than a thousand people have died in the current outbreak of Ebola in Sierra Leone, Guinea, Liberia and Nigeria. It is clear that the health systems of the countries involved did not have the means to cope with a virus completely new to them. Today we're going to be looking at what's happened so far and what the latest repercussions might be.
First Female Winner for Fields Maths Medal
An Iranian mathematician working in the US has become the first ever female winner of the celebrated Fields Medal. In a landmark hailed as "long overdue", Professor Maryam Mirzakhani was recognised for her work on complex geometry.
GM Fruit Flies Could Reduce Crop Damage
The Mediterranean fruit fly is a global agricultural pest which infests over 300 crops including fruits, vegetables and nuts. Genetically modified flies could be released into the wild as a method of pest control after greenhouse tests showed the technique works and resulted in population collapse. Dr Phillip Leftwich, from the School of Biological Sciences at the University of East Anglia, explains the GM flies are only capable of having male offspring, which both skews the sex ratio and reduces the damages that only the females do by laying eggs in crops.
Photo: Getty Images: Doctors Without Borders (MSF) putting on protective gear at the isolation ward of the Donka Hospital in Conakry, where people infected with the Ebola virus are being treated.
Last on
Sun 17 Aug 2014
13:05

GMT