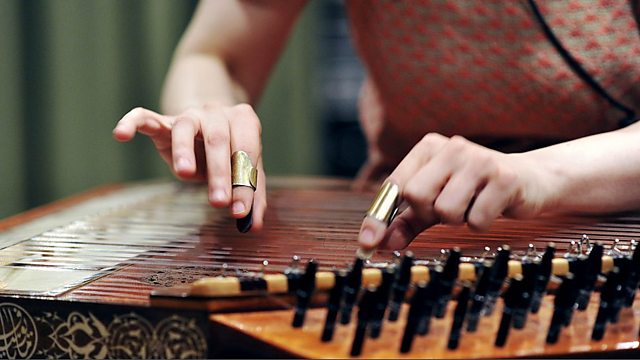 Cross-Cultural Collaborations
Global Beats continues to showcase up and coming musical talent from around the world. Presenter Max Reinhardt explores the unique music that can result when artists from different traditions come together to create new sounds. As a broadcaster, event curator and director, Max's musical life has focused on bringing together contrasting and diverse musical traditions.
Max speaks to a range of different musicians including Lokkhi Terra – a Cuban/Bangladeshi group who are collaborating with Nigerian Afrobeats star Dele Sosimi. Meanwhile, Breton fiddle player Jacky Molard and his quartet join forces with Foune Diarra and her trio from Mali to spectacular effect. Other featured artists include Family Atlantica – a group that mix musical traditions from Venezuela, the Caribbean and West Africa – and Syrian kanoun player Maya Youssef who teams up with English cellist Laura Moody and singer songwriter Ana Silvera.
Max also hears from a musical project that pairs taegum-playing Hyelim Kim from South Korea with renowned British singer and producer, Ghostpoet. Meanwhile, Arc Dreaming combines contemporary classical music with songs from an indigenous clan in Queensland called Nunukul Kunjeil. The programme also features the magical sound of strings with Catrin Finch's harp making award-winning music with the kora of Seckou Keita.
Picture: Maya Youssef Playing the Kanun
Last on
Sun 17 Aug 2014
19:05

GMT