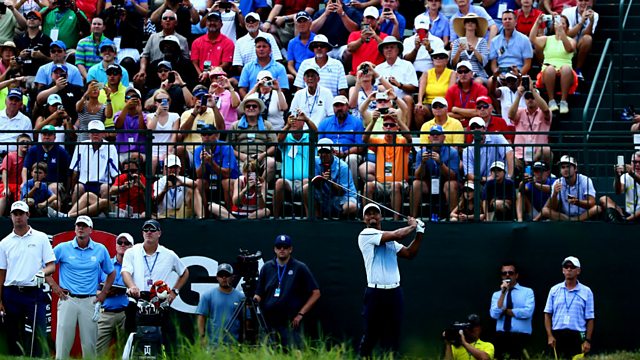 Tiger Effect: How Woods helps other players increase earnings
Roger Pielke, a University of Colorado professor who studies science, technology, innovation and sports, talks about the financial benefits Tiger Woods brought to other players on tour.
"Around half of the money won on the tour between '97 and '08 can be attributed to the 'Tiger Effect'. Vijay Singh benefitted the most, winning $36m and Phil Mickelson came in second with $29m."
As a new era takes hold on the sport, will we ever see the likes of Woods' impact on the game again?
This clip was taken from 5 live sport on Wednesday 6th August 2014.