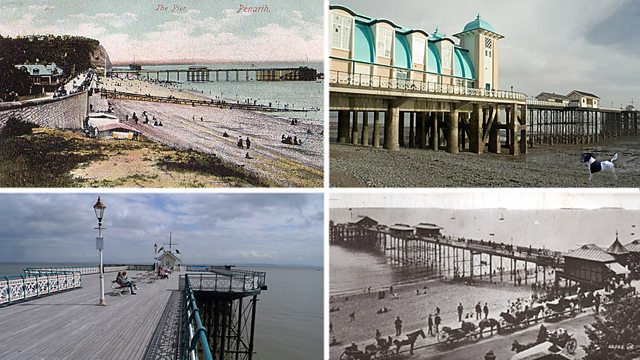 Penarth Pier: The Legend Of Tiger, The WW1 Army Mascot
The story of Penarth Pier during the great war and Tiger, a highly regarded black & white terrier and army mascot who became a great favourite of not just the soldiers occupying the Pier but also the local people of Penarth.
When war came to Penarth in 1914 the army requisitioned the pier and mounted search lights on the seaward end of the pier. The rationale behind this was that if you mount search-lights low down to the water, you get a better arc and if you mount them on a cliff you get a beam, so you get a complete view of the Bristol Channel with both.
The idea of the search lights was to protect the docks at Penarth and the docks at Cardiff as these were two of the largest coal exporting areas in the world . So they positioned search lights on the end of the pier, backed up by search lights on the cliffs above. This unit was manned by the Royal Engineers and their four legged mascot, Tiger.
Tiger became very well-known and could be found charging along the Pier at lightning speed – totally oblivious to the 20ft, or when the tide was out 40ft drop onto the mud and the rocks of the Bristol Channel. When the unit finally transferred to the nearby cliff tops, Tiger of course went with them, but this time he wasn't to be so lucky.
Location: Penarth Pier Pavilion, The Esplanade, Penarth, CF64 3AU
Featured in...
Places in Wales that tell a story of World War One

Animals

—

World War One At Home

Animals' contribution to the war effort