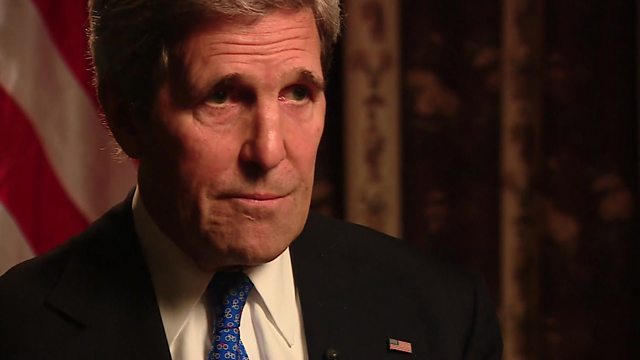 HARDtalk special edition: Secretary of State John Kerry
In a special edition of HARDtalk, Zeinab Badawi meets Secretary of State John Kerry in Washington DC.
Dozens of African heads of state along with diplomats and business leaders have gathered in the US capital for what is being billed as the biggest ever engagement between the White House and Africa.
Barack Obama is hosting the first summit between the US and Africa to boost trade and investment ties.
But with American imports from the continent at a 40 year low, is the US playing catch up to the likes of China, India and Brazil?
Will the Summit be anything more than a photo opportunity? And as the latest 72 hour truce comes into force in Gaza, how hopeful is Secretary Kerry that a lasting peace can be found?