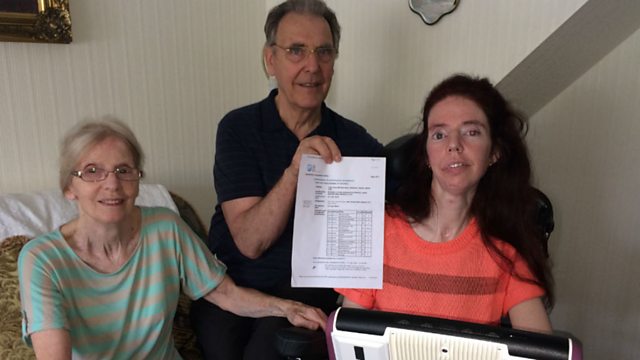 Locked-in syndrome mum passes degree after six years
A mother with locked-in syndrome has passed her university degree - even though every exam took three weeks to finish.
Dawn Faizey Webster, 42, was left unable to move after a stroke in 2003 and can now only communicate by blinking.
With a top writing speed of 50 words an hour, it took her six years to pass her ancient history degree.
However, her dad, Alec Faizey, said she was now eager to start a Masters degree.
This clip is originally from Victoria Derbyshire on Tuesday 5 August 2014.