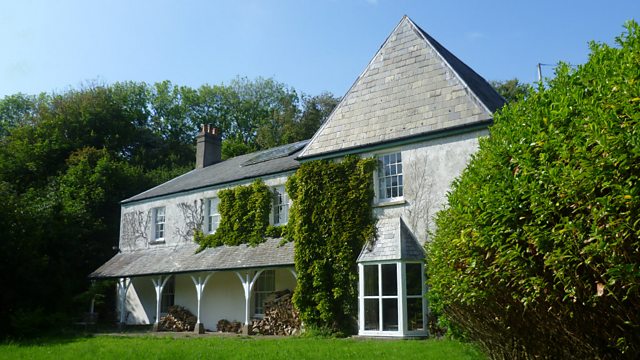 Blaenycwm, Monknash: Invasion Fears
The Glamorgan Coast doesn't seem the most obvious place for a German invasion – after all, the Bristol Channel was well defended by the Royal Navy, and the rocky terrain is not the easiest of landing places. Nevertheless, the letters of a simple housekeeper reveal that early on in the war a detachment of soldiers kept close watch at Monknash, and commandeered Blaenycwm, the home of Mr George Lewis Bruce, a local JP and owner of the Monknash estate. The reason for this was simple: Mr Bruce's home was ideally situated near the, and had the rare distinction of possessing a telephone!
These letters form part of the Bruce family archive. Some of this correspondence, including the letters of Mrs Buckingham, was deposited with the Glamorgan Archive some years ago. But it is only with the help of Mr Bruce's grandson, who still lives at Blaenycwm, that we can make any sense of them.
According to Mr Robert Hubbard, the Buckinghams were gamekeepers to the Bruce family, who lived in a nearby lodge, and kept the main house in order while the family were away. Mrs Buckinham's unguarded comments reveal the exact movements of soldiers around the coast, their hours of duty, and what they had to eat – information that could have been invaluable to the enemy, had it fallen in to the wrong hands!
One secret these naïve misspelt letters do not reveal is exactly when the men were posted to Blaenycwm. However, according to military historian Professor Ian Beckett the likeliest time would have been September or October 1914, when fears of a German invasion were at their highest.
Location: Blaenycwm, Monknash, CF71 7QQ
Featured in...
Places in Wales that tell a story of World War One

Refugees, internment, training and protest.