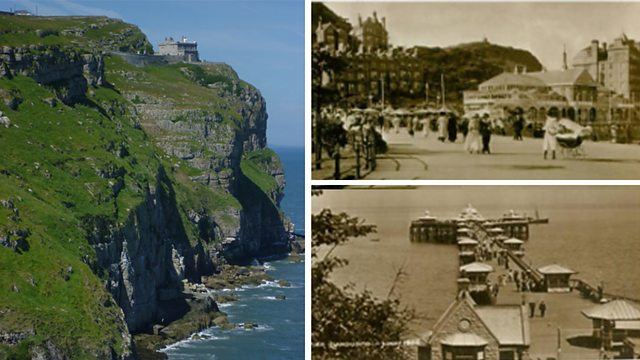 Llandudno: Escape From The Great Orme
You might have thought that the sight of three tall, blonde German naval officers walking the streets of Llandudno in the early hours of August 14th 1915 would have aroused suspicion. Surely they looked a little different to the other troops in the area? Surely they would have sounded a bit different as they walked into a café and ordered a full English breakfast? Only one of them had full command of English, and even then he spoke with a distinct German accent! Nevertheless, that officer, Lieutenant Commander Hermann Tholens, managed to get away with it, along with his fellow adventurers, Captains Heinrich von Hennig and Hans von Heldorf.
If fortune favours the brave, then these three officers surely deserved a bit of luck. They had managed to break out of the remote Dyffryn Aled internment camp near Llansannan, and had marched overnight a full twenty miles to Llandudno – no mean feat across the open country of the Denbigh Moors.
Now they simply needed to rendezvous with the U-boat (UB38) which they had arranged via coded letters back to Germany.
The plan was to be picked up by a dinghy sent out from the U-Boat U38, which would be waiting near the Great Orme's head. Straightforward in theory, in practice this would be extremely difficult. The Germans had no idea of how to get down to the rocky shore, and their only means of signalling to the waiting U-Boat was a small electric torch, which they planned to wave in a circle.
By day they waited in bushes; by night they frantically tried to signal their position, even lighting a bonfire at one stage. But after two nights they had no option but to give up, and were soon arrested and returned to prison camp. It was only years later that they learnt the fatal flaw in the plan: due to a certain laxness in the Welsh coastal defences, the U-Boat was able to come in much closer to the shore than they had envisaged. As a result, the men's frantic signals were obscured by the rocky coastline. As they might have said, So weit und doch so nah - So near and yet so far!
Location: Great Orme, Llandudno, LL30 2XD
Featured in...
Places in Wales that tell a story of World War One

Refugees, internment, training and protest.