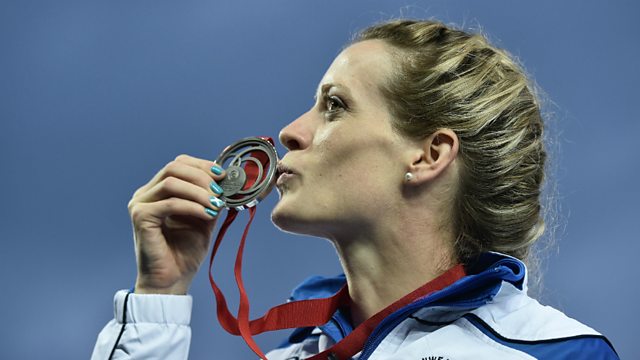 Silver medallist admits photo-bombing posters of herself
Scotland's Eilidh Child admitted she had photo-bombed posters of herself in Glasgow.
Child, the 'poster girl' of the Games, won silver in the women's 400m hurdles at the 2014 Commonwealth Games, clocking 55.02 seconds to finish behind Kaliese Spencer with Jamaican team-mate Janieve Russell in third.
"I put on a good performance," said Child, who also won silver in 2010. "It was not enough for gold, but I will cherish my silver medal. That's one of my best moments ever."
The 27-year-old was roared around the Hapden Park track by a passionate home crowd but could not quite close the gap on Spencer, who clocked 54.10 seconds.
First broadcast on Drive at the Commonwealth Nights on Thursday 31 July 2014.