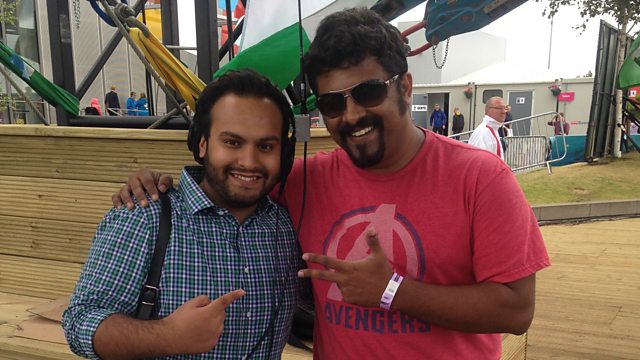 Asian Network Music Night
Asian Network hosted a special music night in the hub of the Commonwealth Games in Glasgow. Tigerstyle, Rax Timyr Productions and Raghu Dixit performed to a crowd of music fans and sport lovers and our entertainment reporter, Haroon Rashid, was there too.
Featured in...
Watch and listen to Asian Network Entertainment Report with Haroon Rashid.