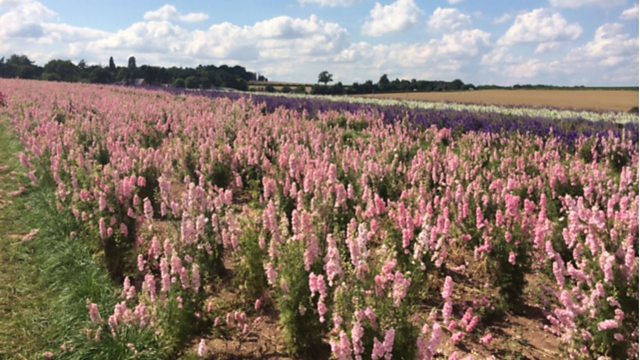 Sam Fleet vists Shropshire Petals confetti
If you go anywhere near Sheriffhales in the next week or so you'll see fields of brightly coloured flowers and people frantically picking them.
Shropshire Petals, based between Newport and Telford, have a small window of opportunity to pick, dry and store the crop for their confetti business. We sent Sam Fleet over to have a look.