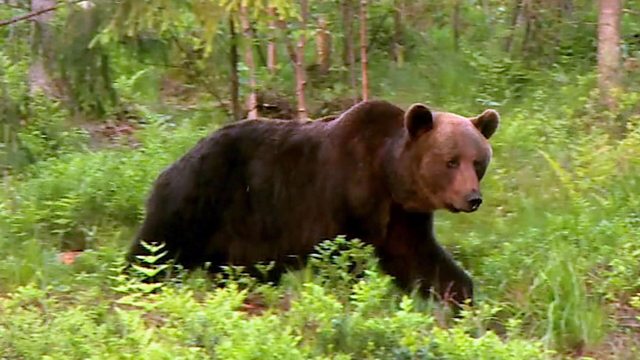 Tracking Estonia's brown bears
The swamps and forests Estonia are still full of the sort of wildlife that has long since vanished from much of Western Europe including wolves, wild boars, lynxes and flying squirrels.
But now travellers are starting to visit the country in the hope of seeing another larger animal as Damien McGuinness reports.
Featured in...
Europe

—

The Travel Show

From Latvia's Cold War relics to an exclusive tour of the Pope's private gardens.