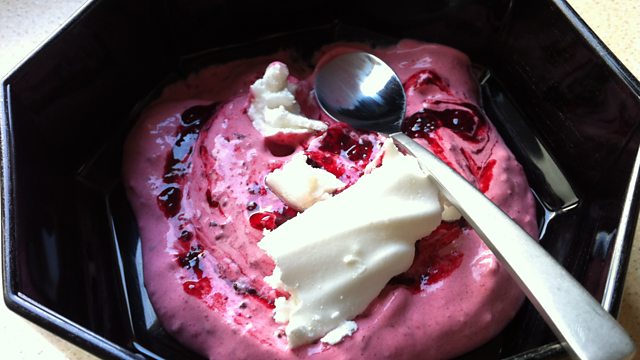 Food Friday
Ingredients
• 8 – 9oz icing sugar
• 4 egg whites
• Vanilla essence(1/2 tsp for meringue and ½ tsp to add to double cream
• 450g mixed berries (fresh or frozen)
• 4 tbsp caster sugar
• 284ml carton of double cream
Method
1. Starting with the meringue, whisk the egg whites until light and fluffy.
2. Whisk in the icing sugar a little at a time and add ½ a tsp of vanilla essence.
3. Spoon the mixture onto a lined, greaseproof baking tin and spread out gently into a thin layer.
4. Set oven onto a low heat (gas mark 1-2) and dry the meringue at the bottom of the oven for about 45 minutes. Length of time may need to be adjusted so if the meringue needs more time, check it regularly so that it does not brown.
5. Once firm remove from oven and leave to cool.
6. Next, place the mixed berries and caster sugar into a food processor and blend until smooth.
7. Tip the cream into a bowl, add the remaining vanilla essence, half the berry puree and approximately 60g of crushed meringue.
8. Stir together and refrigerate the mixture for about 10 minutes.
9. Tip the ice cream mixture into the ice cream maker, drizzling in the remaining mixed berry puree towards the end of the process to form ripples.