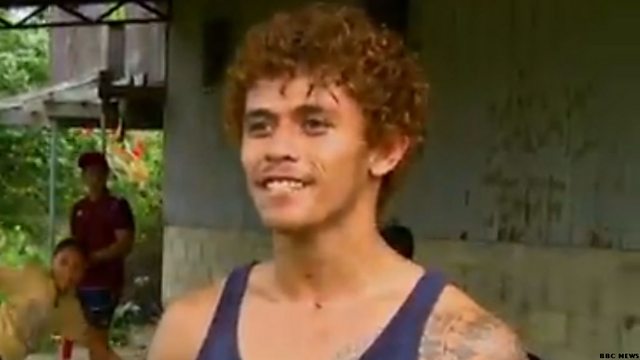 Tongan boxer: 'I've only had 3 fights'
Tongan boxer Osika Finau is 22-years-old and about to have his fourth fight, in the Commonwealth Games. His training equipment for the Glasgow 2014 consisted of a pair of gloves, a skipping rope and a broken punch bag. He said: "If I make it in this Commonwealth it will mean a lot for Tonga. Even though we don't have a lot we can still compete in games like this."
This clip is originally from Breakfast 25th July 2014.
Featured in...
The best of 5 live's coverage of the 2014 Commonwealth Games in Glasgow.

Sport

—

In Short

The best of 5 live's sport coverage, insight and analysis