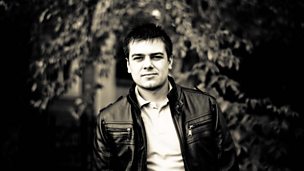 813 guest mix
Duration: 31:48
Mad Decent signing and ex-firefighter 813 jumps into the mix for Annie.
Add music you love and enjoy it with
Lil Texas

It Feels Like Life

Remix Artist: Alizzz & Promnite.

Liz

Stop Me Cold

Remix Artist: 813.

Principal Dean

Hide Your Jewelry

Remix Artist: 813.
This clip is from
813 is a new Mad Decent label artist from Russia and he is in the guest mix for Annie.
First broadcast: 26 Jul 2014