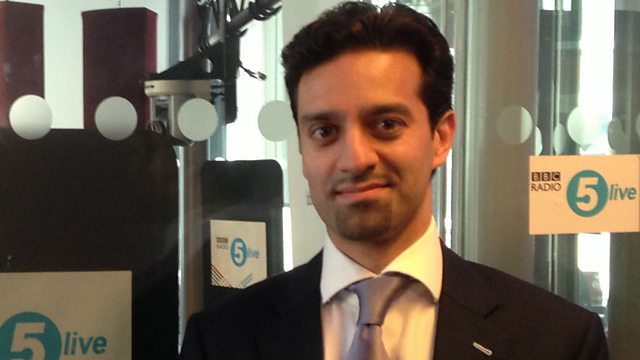 Banker: 'Sharia law is progressive, not intolerant'
An Islamic banker has defended Sharia law, claiming that it has been unfairly 'characterised by intolerance and exclusion'.
Harris Irfan, former head of Islamic finance at Barclays, said the law was 'inclusive' and progressive in the Middle Ages and that 'golden age' should be returned to.
He added that capital punishment could be justified in 'some circumstances'.
This clip is originally from Richard Bacon on Tuesday 22 July 2014.