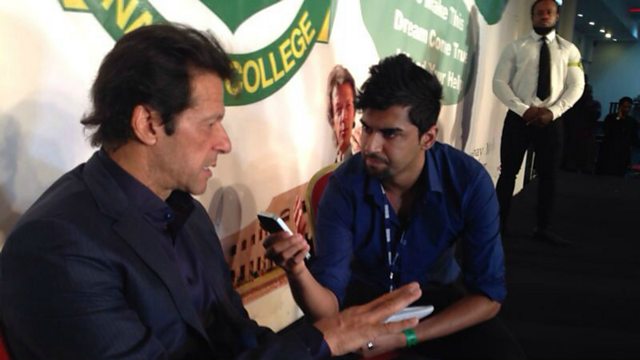 Imran Khan on education and Pakistan
Pakistani cricketer turned politician Imran Khan has been in Manchester profiling his charity Namal college.
He set up Namal college in 2008 and it is now an associate college of the University of Bradford. It offers Pakistani student's University of Bradford undergraduate degrees. 90 percent of its students are from rural backgrounds and receive financial support.
In this extract Imran Khan speaks to Salik Awan for BBC Manchester and BBC Lancashire's Indus programme, about his efforts to educate the young people of Pakistan and his political ambitions...