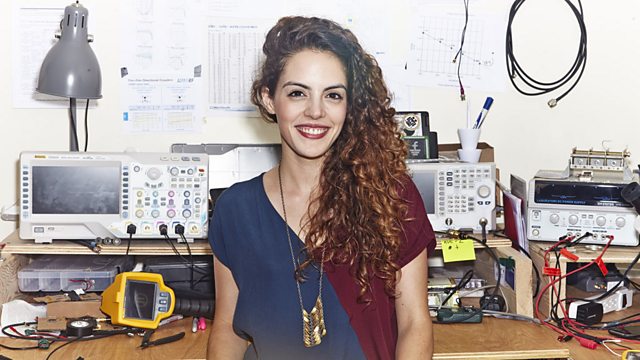 GoTenna Connectivity
Listen in pop-out player
So you are in a tunnel or up a mountain or even just in an area where there is poor connectivity. Perhaps you climb down the mountain or simply wait till you emerge from the tunnel and hope that connectivity will be re-established. A new device, goTenna, purports to offer a way of circumventing the problem. Click hears from CEO Daniela Perdomo, about testing the prototype for future with rescue services before manufacturing it for sale.
Google's Cardboard Kit
You would like to be exposed to virtual reality but balk at the cost of expensive devices such as the Oculus Rift. Google has the answer for you. A piece of cardboard, a pair of scissors, some sticky tape and a mobile - voila! You can now have a virtual reality experience. Google's Marie Tanguy explains how.
EasyJet's Drones
Repairing and maintaining a fleet of aircraft is costly and time consuming. A budget airline, EasyJet, thinks it may have a solution to make it cheaper and faster using unmanned aerial vehicles. Anand Jagatia visits Luton airport in the south of England to report on EasyJet's future use of drones and augmented reality in aircraft maintenance.
Cory Arcangel: Working On My Novel
Cory Arcangel is one of the world's leading digital artists. He is also fascinated by the possibilities of hacking technology for art and for putting mischief at the centre of his work. All of those elements seem to have been combined in his latest art offering, Working On My Novel, a novel based on tweets about the procrastination of getting down to writing that elusive novel. Cory Arcangel joins Click to explore how he has managed to write a novel about not writing a novel.
(Photo: Daniela Perdomo, co-founder & CEO of GoTenna © GoTenna)
Last on
Wed 30 Jul 2014
08:32

GMT