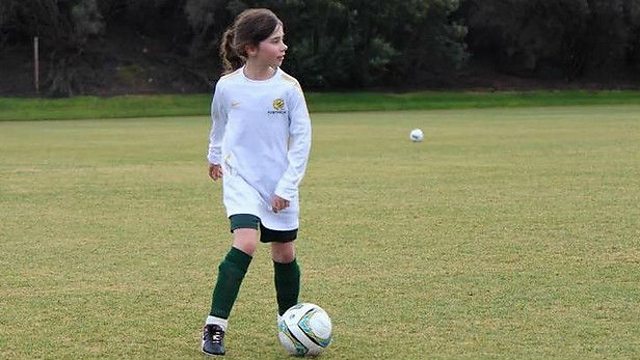 Football for All?
Twelve-year-old Clare Falls tells us about the campaign she has started to raise enough money to keep the 'Pararoos' - the Australian Paralympic football team - running after its funding was cut. She tells us about a novel challenge she has set in a letter to Prime Minister Tony Abbot and the significance of sport for all.
North American Indigenous Games
We are joined from the Canadian province of Saskatchewan by Games founder Chief Wilton Littlechild as we take in the sporting and cultural significance of the North American Indigenous Games.
Michael Jackson Not Included
Which sport star has had the most statues erected in their honour? We meet Dr. Chris Stride, the man documenting the world sporting statues and the stories behind them.
Africa's First Gold Medalist
The story of Emmanuel Ifeajuna, the first ever black African to win a gold medal, in any sport in any international event back in the 1954 Commonwealth Games. He became a national hero in Nigeria, but his life was ended buy a firing squad.
Waziristan and the Will to Win
Pakistan squash star Maria Toorpakai on how she had to pretend to be a boy just to get on court.
Sporting Witness
A look back to last time the Commonwealth Games were held in Scotland was in 1986, when nearly 60 countries, mostly from Africa and the Caribbean, boycotted the event in protest at Margaret Thatcher's policy of maintaining sporting links with apartheid-era South Africa.
(Photo: Clare Falls playing football.)
Last on
Sat 26 Jul 2014
09:06

GMT