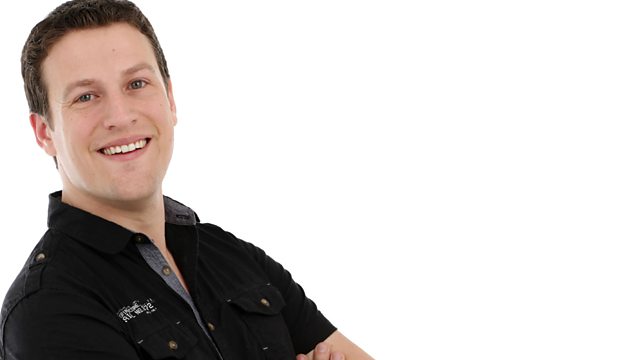 Andrew Marston introduces Richard Farmer (Droitwich)
Unsigned, undiscovered and under-the-radar music with Andrew Marston.
Last on
In session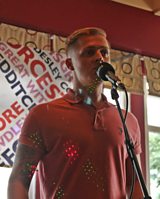 Richard Farmer is a 23-year-old singer/songwriter who owns his own barber shop in Droitwich.
 
He says his real passion is music and gigging in the local area.
 
Richard has been writing music since he was 14-years-old and has recently released his debut EP.
 
All of our live studio sessions and festival gigs since 2005...
The Nozstock Festival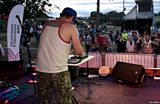 Herefordshire and Worcestershire's largest festival started on Friday, with more than 5,000 people expected to attend.
 
Nozstock, which is held by the Nosworthy family on their farm, near Bromyard, is in its 17th year and will be welcoming acts such as the Fun Lovin' Criminals.
 
More interviews...
Reviews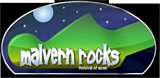 This week, Andy O'Hare reviews live from Nozstock:
Answer Back, Freaky Trigger, Paarthurnax, The Dirty Harry Band, Ronda, Hennesea & Skewwhiff at Malvern Rocks Day One.
MK Ultra, Fiona Paterson, Not Completely Blonde, Moonlight Drive, Jennifer Ludlow, Threshing Ground, Chevy Chase Stole My Wife, Clockwork Rifle, Moving On Solid Air & Wrong Planet Syndrome at Malvern Rocks Day Two.
Album Launch: Claire Boswell & Friends at Worcester Arts Workshop.
Bitchpups at Monmouth Music Festival.
The Droitwich Festival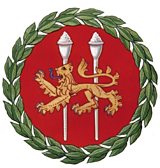 All of this month, we're bringing you tracks we recorded at this year's Droitwich Spa Festival.
 
We were there on the opening weekend welcoming acts such as Alex Valentine, Ellen Louise, Natalie Hall and Richard Farmer.
 
This event is now in its 11th year and new for this year - they had music at the Lido over three weekends and a Picnic In The Park.
 
Find out about our local festivals...
John Bonham remembered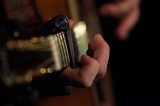 The sister of Led Zeppelin drummer John Bonham is doing a special fundraiser in Redditch tonight.
 
It will be Deborah Bonam's first performance in her home town raising money for the John Bonham Memorial Fund - a campaign for a permanent tribute to John.
 
Read more about John in our Music Map...
Evesham's new piano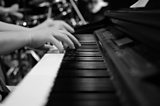 Evesham is trying out a new idea to bring people into the town centre - and it's quite simple...it's an upright piano.
 
It's something that's hoped will attract new faces and make shoppers stay a little longer.
 
It's been donated to the town and locals have been doing it up over the past month.
The BBC Hereford & Worcester Musicians' Masterclass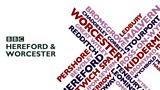 For the last nine years, BBC Hereford & Worcester has been an active part of our local music festivals - putting on bands and gigs, recording for broadcast - passing some of the best acts onto national radio and securing them slots at some of the biggest events in the country.  
 
This year, we're bringing our ever-popular Musicians' Masterclass to Worcester - putting together a panel of industry experts to answer those all important questions, such as:
How do I get signed?
Is there an easy way to land gigs in other areas?
How do I build a fanbase?
How do you write a number one song?
What's the best way to sell your music?
This is a FREE seated event, where - upon application for tickets - people are encouraged to submit a question to the panel to address. A variety of these will be discussed at the event, before opening the floor up for questions (in a style similar to that of the BBC's Question Time). This will be recorded for broadcast and transmitted over a number of weeks.
 
The guest panel includes: Martin Chambers (The Pretenders), Verden Allen (Mott The Hoople), Nigel Clark (Dodgy), Tom Oliver (Tour Manager), The Marr's Bar (Music Venue), Death Or Glory Records (Record Store) and Scott Garrett (MAS Records).
To book your place at this seminar, please visit: http://www.worcestermusicfestival.co.uk/workshops/bbc-masterclass---expert-panel-qanda/
The BBC Hereford & Worcester stage at Lakefest nr Evesham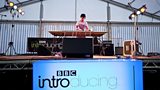 BBC Introducing in Hereford & Worcester supports unsigned, undiscovered and under-the-radar musicians from Herefordshire and Worcestershire.
 
Since 2011, we've been taking the show out on-the-road showcasing the very best musicians from our two counties.
Our next recording session takes place on Sunday 10 August at
Lakefest near Evesham
and features four acts who we've been playing on BBC Hereford & Worcester recently. 
This is your chance to see how we capture live music on tape, while being able to enjoy some of the hottest new acts we've got in our area right now. 
None of these artists knew they were being considered for a live session - they were chosen based on the tracks they
uploaded to us
.