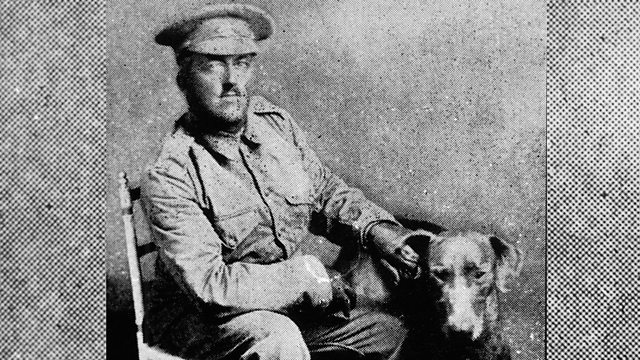 Shooters Hill Pet Cemetery, Greenwich: Quarantining Military Pets
Shooters Hill was the site of a boarding and quarantine kennel originally set up to house the animals of officers serving in the Boer War.
During World War One, the kennels were taken over by the charity Our Dumb Friends League and once again they housed military pets and mascots.
For many soldiers returning from the fronts, the cost of quarantining their animal companions was too expensive and so the Shooters Hill Kennels provided a subsidised home until the animals could be re-united with their owners.
Funding came from the Blue Cross Fund created by the ODFL to help support animals during the Balkan Wars of 1912-13.
Today, much of the original site has been built over to provide housing. All that remains of the kennels is a pet cemetery in which the remains of more than 200 animals are interred.
Location: Shooters Hill Pet Cemetery, Greenwich, London SE3
Image: Soldiers' mascot, Monti; courtesy of the Blue Cross
Featured in...
Everyday life in the towns, villages and countryside

Animals

—

World War One At Home

Animals' contribution to the war effort

Places in London that tell a story of World War One