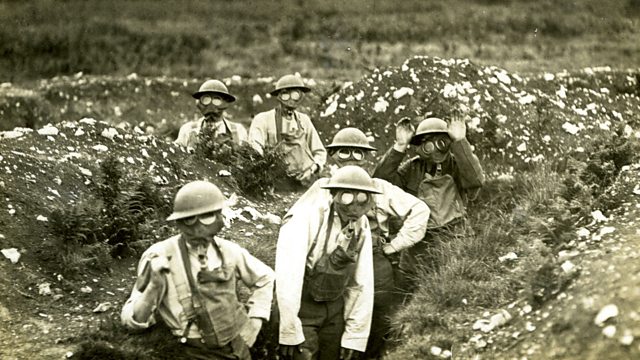 Berkhamsted, Hertfordshire: Where the Law was Trained for War
They have the nickname 'The Devil's Own' and the legacy they left on Berkhamsted common can still be seen today.
The Inns of Court Officer Training Corps took men from the legal profession and, as the name suggests, trained them to be officers.
Over the course of the war, 12,000 men were to travel from Berkhamsted to fight on the Western Front, and over half were to become casualties.
Under the guidance of Lieutenant Colonel Francis Errington, their comprehensive training included trench digging. With the area's geology similar to that of northern France, they were prepared for the right conditions. Thirteen kilometres of trenches were to weave their way across the common, with 500 metres still remaining.
Their path is now being mapped by the Chiltern Conservation Board.
The Inns of Court War Memorial on the Common illustrates Lieutenant Colonel Errington's affection for the area. On his death, his ashes were scattered there at his request.
Location: Berkhamsted, Hertfordshire HP4 2QB
Image: Trenches, courtesy of Jenny Sherwood
Featured in...
Protest

—

World War One At Home

Race riots, rent strikes and conscientious objectors' resistance

Places in Beds, Herts & Bucks that tell a story of World War One

Memory

—

World War One At Home

Memorials and the commemoration of wartime lives