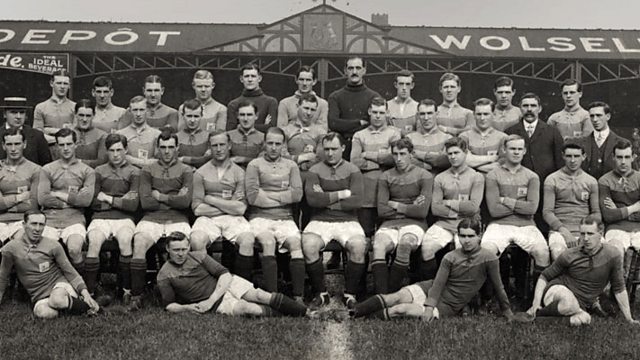 Bradford City Stadium, Bradford: Players Killed at War
Despite the outbreak of war the 1914/15 football season went ahead as planned. Then as the situation deteriorated on the continent; league football was finally suspended in 1915.
As the war progressed news filtered home of the 11 players, from Bradford City and Bradford Park Avenue (then just known as Bradford), who had paid the ultimate price.
Bradford City players Jimmy Speirs, Evelyn Lintott, George Draycott, Ernest Goodwin, James Comrie, Jimmy Conlin, Harry Potter, Gerald Kirk and Robert Torrance and Bradford Park Avenue players; Donald Bell and Jimmy Smith, were all killed during World War One.
Some had yet to realise their full potential – like reserves Draycott and Goodwin. Others like Speirs who was captain and goal scorer in the FA Cup Final, had been able to show their greatness on the pitch before war interrupted and ended their lives all too quickly.
Location: Bradford City Stadium, Valley Parade, Bradford BD8 7DY
Image: Only known photo of Bradford City during the war. 1914 – 1915 team group. Includes Robert Torrance on front row far right and Ernest Goodwin on back row second from right. Photograph courtesy of BantamsPast Museum
Presented by Dominic Newton-Collinge and Tom Fletcher from BBC Radio Leeds' Bantams Banter
Featured in...
Places around Leeds that tell a story of World War One

Sport

—

World War One At Home

The devastating impact on sporting life and the rise of women's football