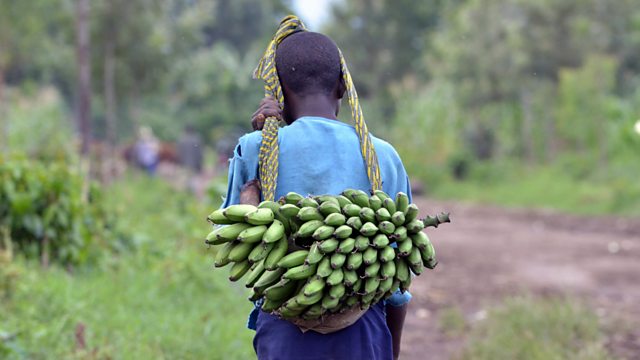 GM Crops in Africa
Listen in pop-out player
Scaremongering over genetically modified crops in Africa is hampering the fight against poverty and having the biggest impact on the poorest people. Popular crops grown in the region aren't eaten elsewhere, so they attract very little private sector money, and haven't evolved through research and development like the mainstream wheat and rice. Rob Bailey from Chatham House explains the background of GM crops in Africa.
Great Brain Experiment
The Great Brain Experiment is a smartphone app that helps to conduct one of the largest cognitive experiments of its kind. Players are presented with a variety of games that have names like "Am I impulsive" and "What makes me happy"? We hear how the data generated is helpful in psychology experiments.
Fruit Fly Mating
Particular neurons in the abdominal cord and reproductive tract are key for the female to pause and allow a male to mate with her. Genetically manipulate the fly to inactivate the neuron and the female simply ignores the male. Dr Timothy Weil from Cambridge University's zoology department and Dr Jennifer Bussel from Rockefeller University explain why these flies are good models and how this may shed light into how the process occurs in other animals such as humans.
Black and White Lies
As young children we are taught that lying is wrong. But then, we learn that sometimes lies are OK, if they are meant to spare someone's feelings. Now scientists have been able to model our complex social interactions using mathematics, creating networks where people are either all honest, all liars, or occasional liars. They've shown that white lies aren't just OK, they're crucial for maintaining societies.
(Image: A girl carrying bananas. Credit: Junior D. Kannah/AFP/Getty Images)
Presenter: Jack Stewart
Producer: Melissa Hogenboom
Last on
Mon 28 Jul 2014
03:32

GMT