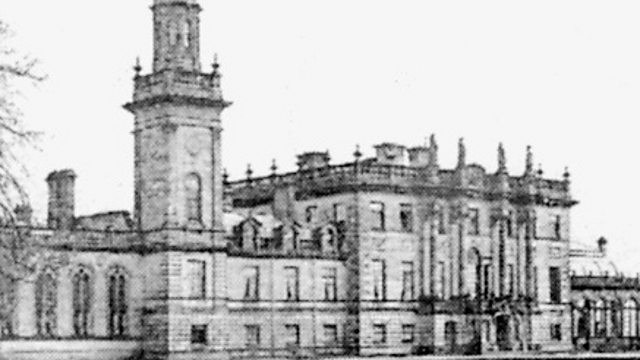 Hooton Park, Ellesmere Port: Royal Flying Corps Training Camp
The history of Hooton Park can be traced back to the Domesday Book. The Stanely family lived in the estate for 500 years, until it was sold to a local banker, Richard Naylor.
The estate consisted of a grand hall, a racecourse and a large amount of land.
Hooton Hall was requisitioned by the War Office in 1914, when it became a training ground for one of the newly created Liverpool Pals regiments - the 18th battalion. The men practiced trench building, drills, mock battles and were known in the area as Trotter's Greyhounds as their commanding officer Colonel Trotter took them on long training runs around Wirral.
When the Pals left Hooton, Hooton Hall became a military hospital for officers.
From war on the ground up to the skies, Hooton Park was chosen as a location for the building of Belfast hangars, and Number 4 Training Depot was formed in 1917 to train pilots.
Hooton Hall was demolished in 1920 as it was in such a poor state. Some of the pillars survived and were transported to Portmeirion in Wales
Location: Hooton Park, Ellesmere Port, Cheshire CH65 1BQ
Image: Hooton Park during the war, courtesy of 'Liverpool Pals' published by Pen & Sword Books
Featured in...
Places in Merseyside that tell a story of World War One

Zeppelin raids and aviation heroics