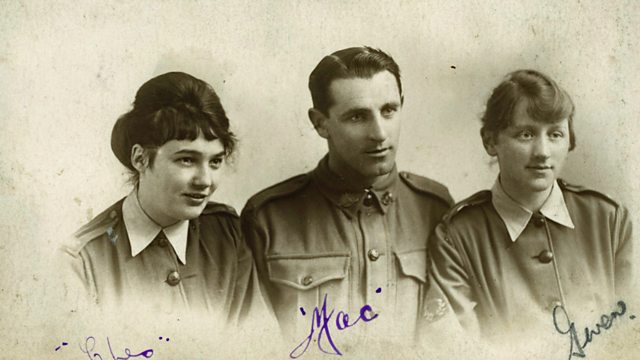 Belle Vue Gardens, Shropshire: The Bold Girl Who Broke Social Norms
In 1917 Emmie Chester did something unexpected.
She was the youngest (and most attractive) of eight children, the daughter of a railwayman and his rather domineering wife. She was employed as a clerk by a local company but in 1917 she signed up for the Women's Auxiliary Army Corps.
Emmie and her friend May, signed up at the same time, in fact Emmie used May's address rather than her own. They were both accepted and within a couple of weeks they were off to Rouen.
Emmie had only ever been as far as Herefordshire before.
The work was hard, the hours were long, and the uniform very unflattering – but the Blighty girls were seeing life.
Then Emmie fell in love with a handsome Australian soldier called Mac and they got engaged…but the war ended and Emmie came home to Shrewsbury without her handsome soldier.
Location: Belle Vue Gardens, Shrewsbury, Shropshire SY3 7JH
Image: Emmie, Mac and Gwen; courtesy of Sue Davies
Featured in...
Places in Shropshire that tell a story of World War One

Women

—

World War One At Home

How war transformed the status and role of women