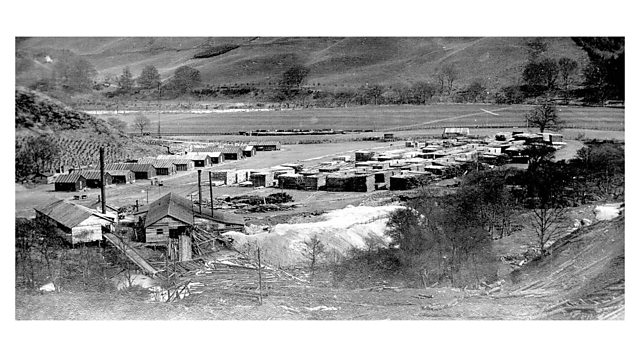 Inchmagrannachan, Scotland: Newfoundland Timber Corps
PH8 0JS
Craigvinean is about 1 mile north of Dunkeld in Perthshire and is one of Scotland's oldest managed forests. At 700 feet above the River Tay, Craigvinean translates as `crag of the goats` and today is popular with mountain bikers. During World War One, local people would have been seen a huge Canadian style lumber camp at its base. This was home to hundreds of volunteers raised in Newfoundland, which was then separate from Canada.
Syd House, the Perth & Argyll Conservator for the Forestry Commission Scotland and Peter Fullerton, the beat forester for Highland Perthshire tell the story of the Newfoundland Forestry Corps who cleared the forests planted by the Dukes of Atholl.
Image courtesy of Blair Atholl Estates Archive
Featured in...
Places in Scotland that tell a story of World War One

The production boom that fuelled the frontline