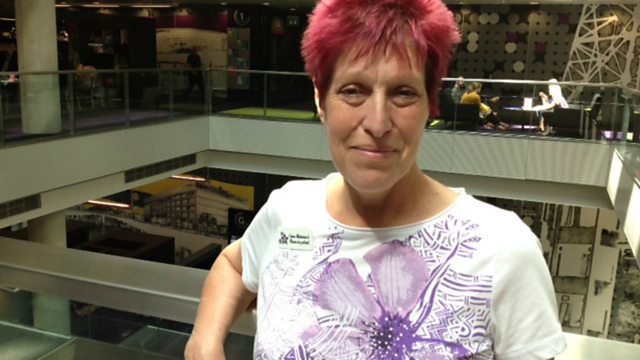 Joy Watson on being diagnosed with dementia at 55
Joy Watson was diagnosed with dementia on her 55th birthday and had symptoms from her late 40s.
Joy now works to educate communities about becoming dementia friendly. She runs courses for shops, taxi and bus drivers, police and fire officers and politicians, on helping people with dementia live normal lives.
Joy wears a badge to let people know she has the condition.
To hear more from Joy, listen to Shelagh Fogarty's programme from 12 on 15 July.