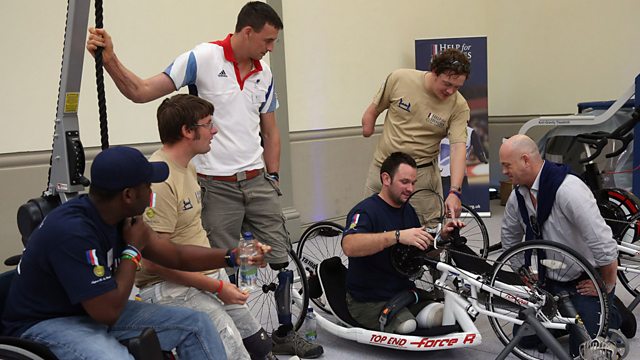 Tidworth, Wiltshire: Battle Injuries Now and Then
To be wounded in World War One could mean anything from a ticket home, "a Blighty One", to instant death.
How did medical services compare with those of the modern British army?
To make that comparison, we asked Jon le Galloudec, a former member the Wiltshire based 4 Rifles to help us. He was wounded in Iraq in 2006 where he sustained a bullet shot in the spine and abdomen.
Dr Emily Mayhew is from Imperial College in London. We asked her to listen to Jon's story and compare his experience with what WW1 British Army had to offer it's wounded.
They met at the Tedworth House Recovery Centre, run by Help for Heroes, where Jon continues his treatment.
Location: Tedworth House, Tidworth, Wiltshire SP9 7AJ
Presented by Dr Emily Mayhew
Photo shows residents of Tedworth Hall in 2012. Image: Getty
Featured in...
Places in Wiltshire that tell a story of World War One

Medicine

—

World War One At Home

Hospitals, medical pioneers and the nursing contribution