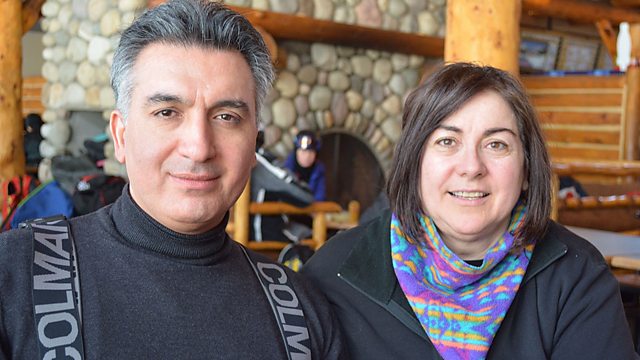 My Time on Iran's Death Row
Listen in pop-out player
Antonella Mega fought for five years to save her husband: Hamid Ghassemi-Shall was arrested on a trip to Iran in 2008 and sent to Evin prison. He was accused of helping his brother to spy for a dissident group but no evidence was ever produced. With Hamid facing imminent execution, Antonella didn't rest until she helped secure his release just last year.
In Bangladesh, the rise of modern medicine is threatening traditional methods of healing snake bites, and the way of life of snake charmer Ashkor Shorporaj and his wife Olivia. They are part of a nomadic community who spend their lives roaming the country's waterways.
American writer Carolyn Forché describes herself as 'a poet of witness'. She uses words to bear witness to suffering she has seen at first hand in places like El Salvador, South Africa and Lebanon.
(Photo: Hamid Ghassemi-Shall and Antonella Mega)
Last on
Fri 18 Jul 2014
02:06

GMT