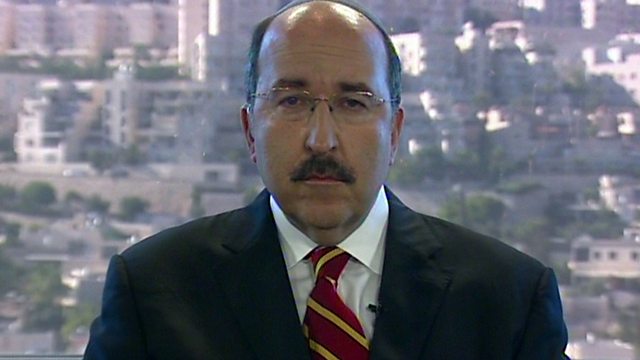 Dore Gold on hopes for Mid-East peace
As tensions and conflicts escalate in Israel and Gaza, the Israeli government adviser Dore Gold told BBC HARDtalk what the collapse of peace talks reveals about the future hopes for the region.
"There was an open dialogue between the United States and Israel, and we hope we have that open dialogue in the future," he said.
Referring to the Palestinian Authority president, he said: "... unfortunately for his own reasons, maybe his political constraints, Mahmoud Abbas did not agree to the parameters proposed by the United States for a framework and as a result the situation just deteriorated."