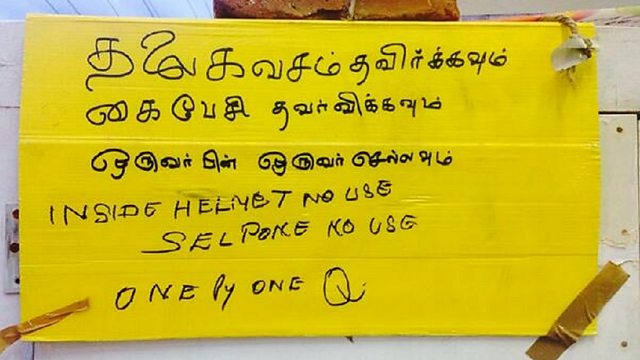 India and France: Mind Your Language!
Listen in pop-out player
Craig Jeffrey has long admired the creative reinvention of English under way in India. Whether it is repurposing a single word to serve as verb, noun and adjective, or drawing new vocabulary from Bollywood, corporate identity, military slang and industry, he finds that Indian speakers of English have evolved a language that might not be 'the Queen's English' any more, but could well have evolved into something even richer.
By contrast, in Paris, Hugh Schofield has noticed that unlike their British equivalents, the French elite are still quite comfortable throwing around phrases drawn from classical Latin and Greek. Yet they are not written in stone - it turns out that even 2000-year-old phrases can still be adapted for modern ends.
(Photo: Sign outside an internet cafe in Chennai, photographed and tweeted by Naveen Viswam, 2014, shows Indian-English in action)
Last on
Wed 16 Jul 2014
19:50

GMT