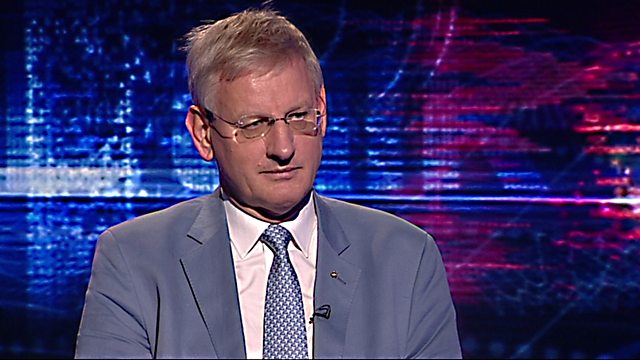 EU must 'deliver results' says Bildt
Sweden's Foreign Minister Carl Bildt has told BBC HARDtalk that the European Union needs to deliver results "coming out of European integration".
"We face major challenges," said Mr Bildt. "We know that the nation states are too small to master those challenges by themselves. We must work together," he added.
The European-wide elections in May saw a rise in support for Eurosceptic parties, especially in the UK and France. Asked whether the EU is listening to the frustrations expressed by European voters, Mr Bildt said: "It is important for the politicians to listen to that particular message and I think that message is 'we want a Europe that delivers results that are relevant for us', and that is what we must do."