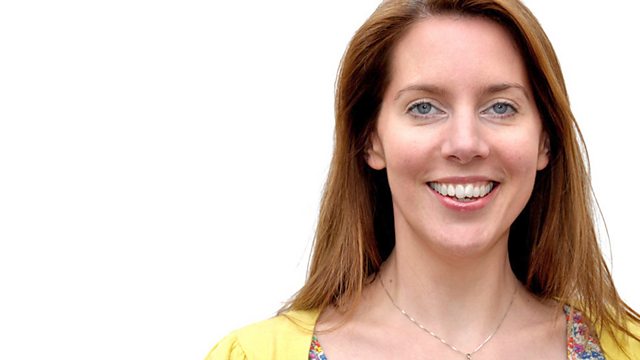 International conductor Charles Hazlewood
Laura talks about 'Orchestival' with international conductor Charles Hazlewood. Plus singer Joshua Luke Smith performs live – he'll be on stage at the Bristol Harbour Festival.
Last on
Laura with Tam and her cookies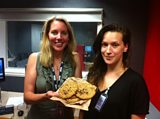 Digestive crust
30g melted butter
25g double cream
Mix into 95g digestives, 10ml milk 12g sugar and a pinch if salt.
Set aside
For the cookies
Cream 225g butter with 200g caster sugar and 140g light brown sugar plus tablespoon of glucose
Add 1 egg and 1/2 tsp Vanilla
Then 225g flour, 1/2 tsp baking powder 1 tsp salt 1/4 bicarbonate of soda.
Into this you then add along the lines of 150g choc chips, 100g toffee 40g oats 2 1/2 tsp 50g crisps 50g pretzel and the biscuit mix you made previously.
Pop in the fridge for an hour at least
Then bake at 190 for roughly 18 mins ( I like my cookies tres gooey so I take out a bit sooner)
Also these guys spread so at least 4inches apart.