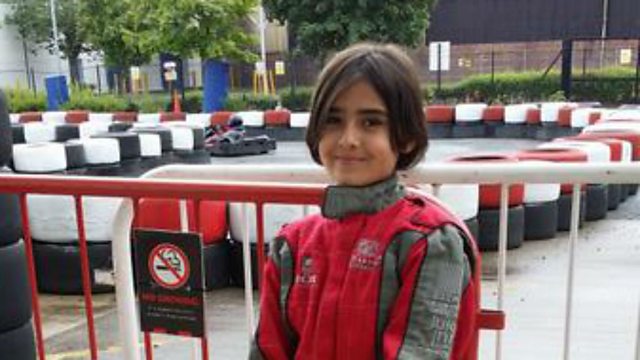 Is this the first female Asian F1 champion?
A nine-year-old girl from Rochdale has won a prestigious motor-racing scholarship after impressing sporting bosses with her racing skills.
Aaliyah Ali will have her racing fully-funded, with access to her own kart full-time, after passing the milestone, as part of a scheme funded by the Motor Sports Association.
The last woman to race in a world championship F1 grand prix race was Italian Lella Lombardi in 1976, and Susie Wolff is now a test driver for the Williams F1 team.
Aaliyah is hoping to follow in their footsteps, but go one better, by become the first woman to win an F1 grand prix.
She told 5 live's Dotun Adebayo that women can do whatever men do – and that she's most excited about having her name down the side of her new kart.
Aaliyah is supported by the Blair Project, which aims to improve equality and social inclusion in motor sport.
This clip is from Up All Night on July 5 2014