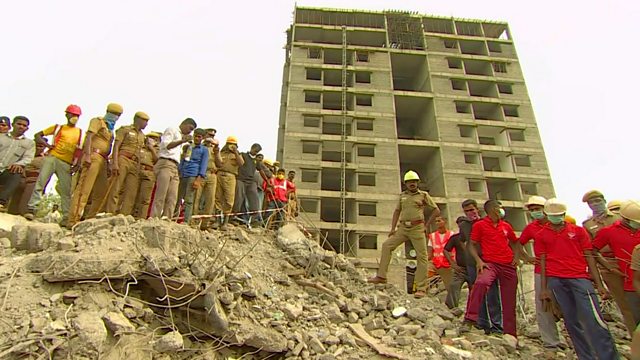 Why do Indian buildings keep falling down?
In late June dozens of people died in the southern Indian city of Chennai when a building that was still under construction, collapsed.
The incident was just the latest in a long list of similar disasters that have seen scores of people losing their lives across India in the past year alone.
So why are these tragedies happening and what can be done to prevent them? The BBC's Yogita Limaye reports.