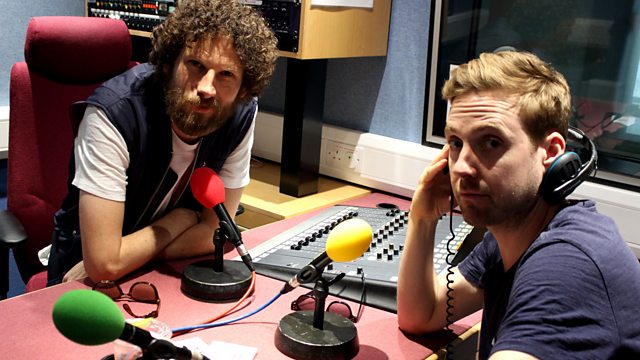 Kaiser Chiefs - Interview
Riding high from an enjoyable Glastonbury, Ricky and Simon from the Kaisers join Mark and Stuart to talk about their fifth studio album.
Education, Education, Education & War is the band's first album featuring the new Kaiser Chiefs drummer, Vijay Mistry, after Nick Hodgson left the group in 2012. It's produced by Ben H. Allen III (who's worked with Gnarls Barkley, Animal Collective, and Deerhunter) and recorded at The Maze Studio in Atlanta, with some songs co-written by Fraser T Smith (of CeeLo Green and Adele fame).
Kaiser Chiefs are Ricky Wilson (lead vocals), Andrew 'Whitey' White (guitarist), Simon Rix (bass), Nick 'Peanut' Baines (keyboard) and Vijay Mistry (drums).