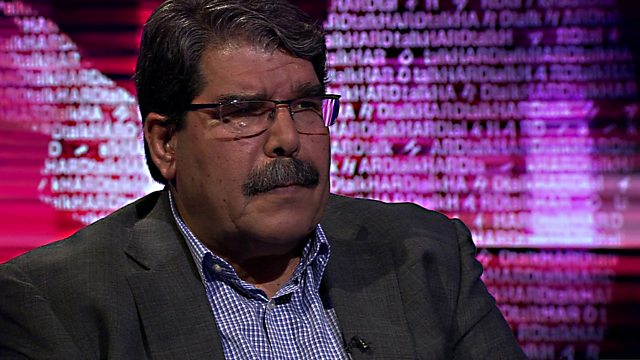 Syria's PYD is 'part of the solution' says Salih Muslim
The co-chair of Syria's Democratic Union Party (PYD), Salih Muslim Mohammed, has told BBC HARDtalk he is not seeking independence for the Kurdish areas the party controls in Syria.
"What we are doing is part of the solution," he said, adding that they are for "keeping Syria and all the people together."
The PYD are part of National Co-cordination Body for Democratic Change (NCC), a generally secular, pro-democracy coalition inside Syria. It was formed in October 2011 to offer an alternative to the Syrian government and offer a single point of contact for the international community.