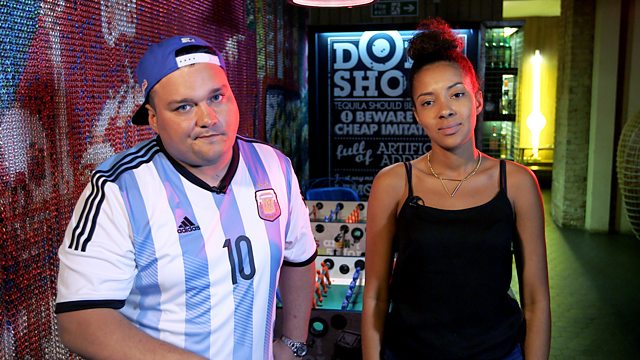 The Freestyle World Cup
Since the start of the World Cup, Radio 1Xtra has celebrated the world's biggest football tournament with some of the world's biggest freestyles.
1Xtra attempted to find freestyles from every nation taking part, so asked an MC from each of the World Cup countries to send in their
best World Cup themed rap. That's 32 rappers, representing 32 nations, spitting 32 bars.
In this programme, 1Xtras's Charlie Sloth and Yasmin Evans look at who the biggest winners and losers were from this unique battle. Who managed to name check the most players, who has the most impressive flag waving skills and do England finally manage to get out of the group stages?
Some of the impressive backdrops include a hip hop flower boat in Mexico, the temples of South Korea and rice footballs in Japan! You can expect the good, the shocking and the frankly weird.