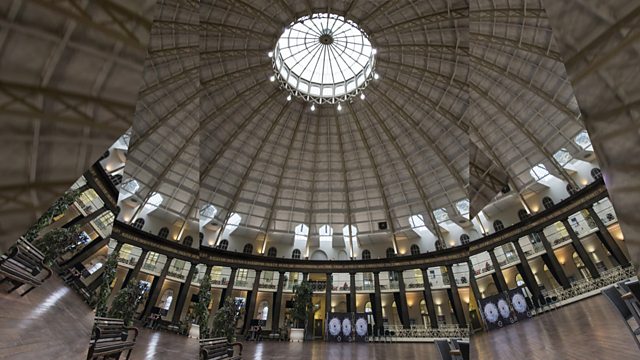 Buxton, Derbyshire: Where Vera Brittain Trained as a Nurse
Vera Brittain grew up in Buxton. She's the author of Testament of Youth. The book tells the story of the loss of her family and friends during World War One.
Vera was living in Buxton when war broke out; she began her training as a nurse at the Devonshire Hospital in Buxton, before later transferring to London. In the book she blames the town for a sense of snobbishness that never deserted her. She also describes it as a prison.
Vera Brittain's brother, Edward, died during the war. Her fiancé Roland Leighton also lost his life in the conflict. She left Buxton in 1915 to work in London as a voluntary aid detachment (VAD) nurse, and never returned to the town.
Today the site is part of the University of Derby.
Location: University of Derby. Buxton, Derbyshire SK17 6RY
Image shows the dome inside Devonshire Hospital
Presented by Kelly Smith
Featured in...
People who changed the world around them

Places around Derby that tell a story of World War One

Women

—

World War One At Home

How war transformed the status and role of women