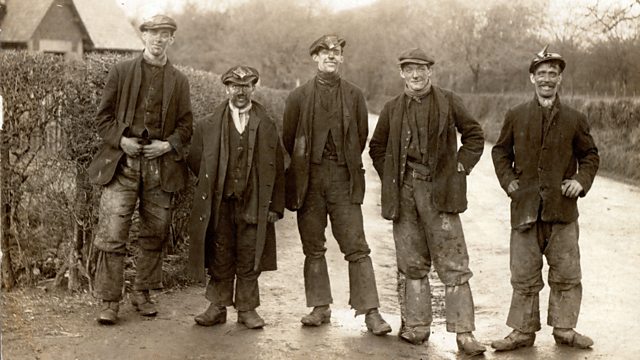 Cowdenbeath, Scotland: Andrew Harrower and miners in World War One
KY4 8NP
According to military historian John Duncan, miners made a huge contribution to the First World War: "Nearly one hundred thousand miners served at the front which is a large proportion out of six million men."
Miners brought their underground digging skills to the front line as well as constructing shelters for front-line troops.
When it came to tunnelling, conditions were extremely dangerous. All the more so for having to be conducted in near darkness and in what John describes as "library silence. To make noise meant the enemy could hear you, and that meant death."
One Fife-born miner who had a singular experience of war was Lance Corporal Andrew Harrower. Harrower served in the 7th Black Watch and was taken captive by the Germans in Northern France in March 1918.
Conditions as a prisoner were harsh. Food was in short supply and he said later that some of his fellow prisoners had eaten portions of a dead horse, such was their hunger. The prisoners had to endure the ignominy of paying vastly inflated prices for their own cigarettes, which their captors had taken from them.
"Harrower strikes me as being a very single minded, very courageous individual," says Dr Derek Patrick, history lecturer at Dundee University. "Very determined. He was a prisoner of war, but his war didn't end there."
Andrew Harrower did eventually escape imprisonment along with three other soldiers. On the pretext of gathering water, they slipped away from their guards and made a bid for freedom.
"They'd given up their kilts for civilian clothes, "says Derek. " They were quite surprised eventually when challenged with the 'halt-who goes there?' to discover that it was a Canadian sentry. They had managed to slip through the German front line."
"The four men who made the escape were all decorated with the Military Medal for bravery in the field. And it is quite unusual for such an award to be given to an escaped prisoner, certainly in World War One."
Featured in...
Places in Scotland that tell a story of World War One

Memory

—

World War One At Home

Memorials and the commemoration of wartime lives